Inclusive Skating World Virtual Championships 2022
Inclusive Skating World Virtual Championships 2022:
Skaters Inspire Global Skating Community on World Ice Skating Day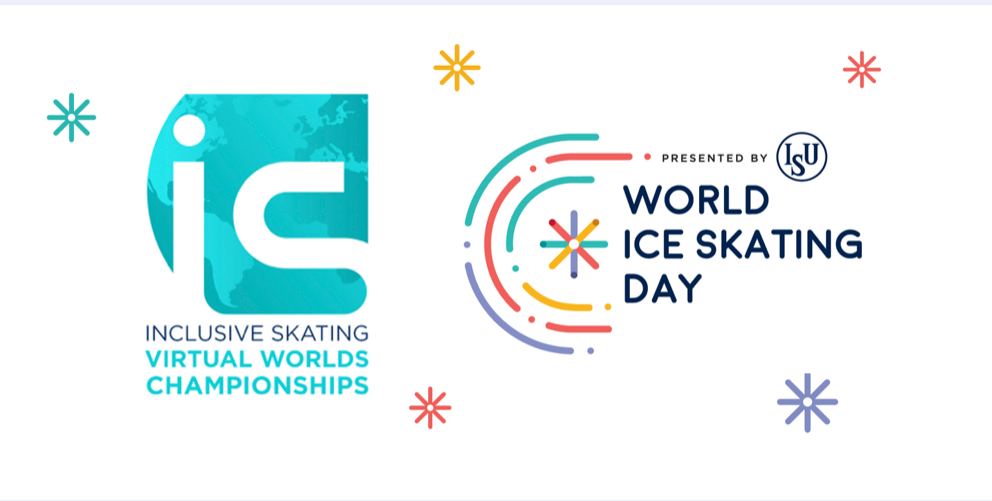 PRESS RELEASE
ISSUED: 4TH December 2022
For Immediate Release
Inclusive Skating World Virtual Championships 2022:
Skaters Inspire Global Skating Community on World Ice Skating Day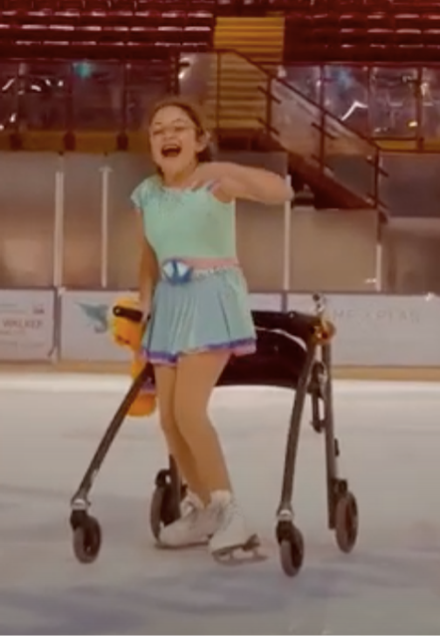 Aya Al-Rawi performs her Free-skating Program with passion and precision.
Inclusive Skating is thrilled to announce that this year's IS World Virtual Championships broke our record for number of competition entries, with almost 250 videos submitted for evaluation.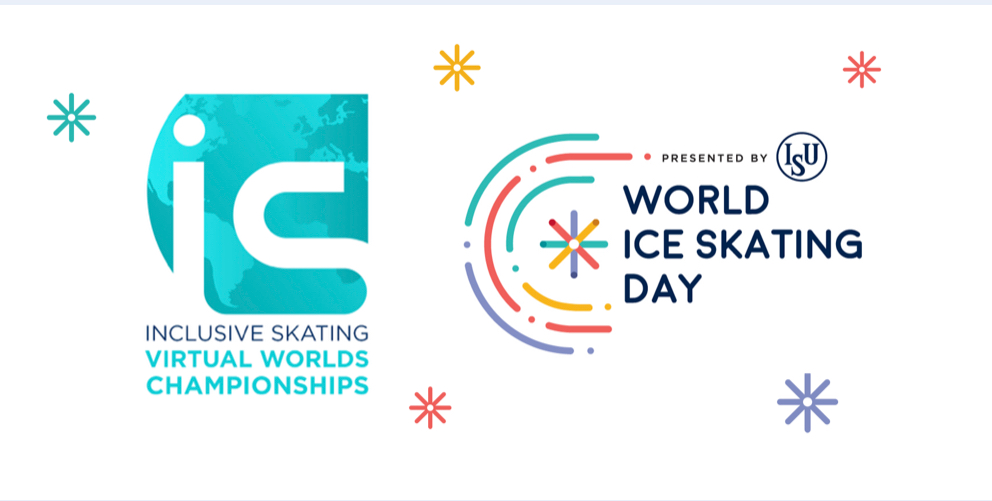 This year's event was made special due to Inclusive Skating's new relationship with the International Skating Union as an Institutional Partner for World Ice Skating Day! Inclusive Skating is grateful for the ISU's affirmed commitment to inclusion in sport, and looks forward to working together in the future to increase opportunities to participate and making skating a welcoming activity for all.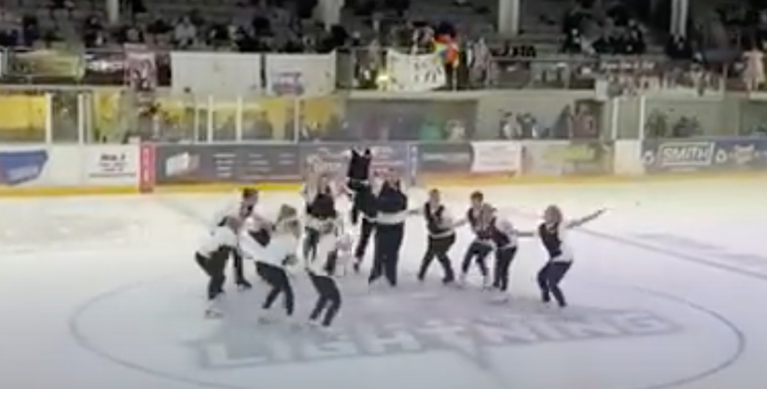 The Uttoxeter team performs a dramatic lift in their Theatre on Ice programme.
Skaters from around the world competed on the ice in singles, pairs, ice-dance, figures, synchro teams, synchro duets, compulsory elements, and free-skating elements, as well as our newly added theatre on ice competition event! Skaters also showed immense skill in our off-ice events which included inline, roller-skating, and off-skate events. The judging panel was elated to see skaters challenge themselves by partaking in events of diverse disciplines, as the quality of skating in the championships was some of the highest ever witnessed. "It was thrilling to see the improvements made by the athletes who competed last year. I'm sure their coaches must be very proud of their hard work". – one of the judges opined.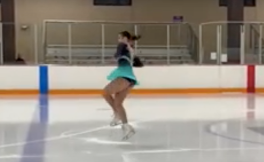 Dacia Loconte of the USA attempts a difficult double jump combination in her programme..
Inclusive Skating was also thrilled to welcome many new members to the event. Every skater has unique skills which help inspire our community to reach higher goals and to try new skills. In addition to new athletes, Inclusive Skating is also thankful for the efforts of our newly trained judges who joined the panel; their commitment to training, accuracy and integrity is exceptional. Finally, Inclusive Skating would like to extend our gratitude to the volunteers and families who helped to make this event possible, especially those who helped design our improved online judging infrastructure. Your contributions to Inclusive Skating are deeply appreciated.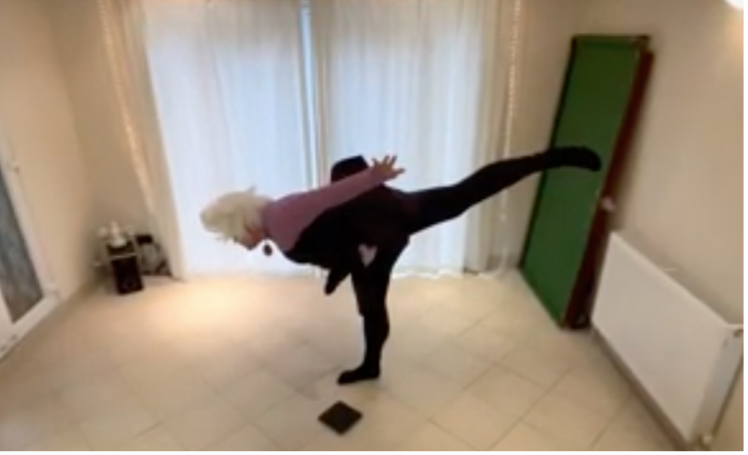 Jade Partridge demonstrates her performance and expression skills in her off-ice programme.
To watch all the action from this exciting event please see the Inclusive Skating YouTube Playlist.
To view the results from the event please visit the results page in the website resources.
As this event concludes, Inclusive Skating would like to welcome its members to register for the upcoming Walter Stuart Memorial Event to be held in Hamilton, Scotland, from April 3rd-7th. The event will include competition events across all Inclusive Skating levels and disciplines and will mark the first in-person championship since the start of the COVID-19 pandemic. The event will honour the legacy and contributions of Walter Stuart: an outstanding coach, honorary trustee, an integral senior member of the IS judging team, and an esteemed supporter of Inclusive Skating. Walter's contributions and influence on Inclusive Skating were noted in this year's virtual championships. The entire Inclusive Skating community denotes their highest respects to him and his family and is excited to celebrate his life through skating.
###
Notes to editors
Contact
Margarita Sweeney-Baird Founder and Board Chair of Inclusive Skating
+44-(0)7813 993 237 margarita@inclusiveskating.org
Inclusive Skating is a world-recognised charity that provides events, activities, educational resources, training and championship events for skaters with additional needs. The goal of this global project is to create training and competition pathways for skaters with any form of disability. Our goal is to develop a programme that will include all skaters with an impairment and will allow them to participate in all competitions and events on an equal basis. www.inclusiveskating.org
International Skating Union is the exclusive international sport federation recognized by the International Olympic Committee (IOC) administering sports in the branches of Figure Skating and Speed Skating throughout the world. www.isu.org
< Back to All News